Welcome to the Elite Program
C. Reid McLellan, PhD
was appointed Executive Director in August 2005 after serving as the program's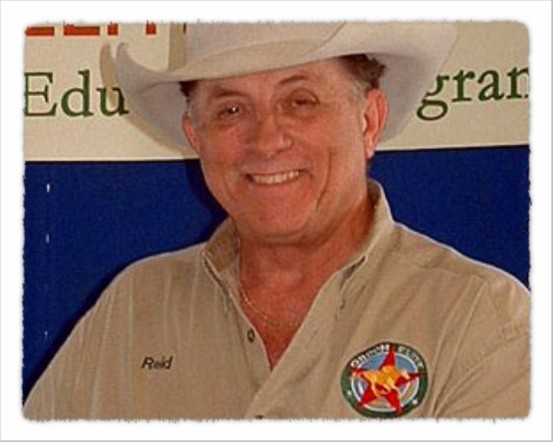 volunteer National Director of Instruction since 2002. Dr. McLellan received a B.S. degree in Animal Science from Louisiana State University and a M.S. and PhD from Oklahoma State University. During his 14.5 years as professor and Head of Animal Industries at Louisiana Tech University, McLellan founded and directed a national award winning B.S. degree granting Equine Specialty program in which senior students were licensed as trainers by the Louisiana Racing Commission and trained racehorses on the University's half-mile training track. Dr. McLellan left the University in 1988 and trained a small public stable while teaching his youngest son, Brett, now a popular and accomplished assistant trainer based out of Churchill Downs. From 1995 to 2005, McLellan was Racing Education Manager at Sam Houston Race Park where he conducted nightly fan education seminars, taught employees about the racing business, taught regular Trainers' Exam Prep Classes to aspiring trainers and wrote a popular tip sheet. In 2006 McLellan was hired by the Kentucky Community and Technical College System to write the curriculum for the North American Racing Academy that includes Chris McCarron's Jockey School. He continued to direct The Elite Program, Inc. pro bono.
Christine Keeney Miller
joined the staff as a volunteer coordinator and a contract artist, producing many of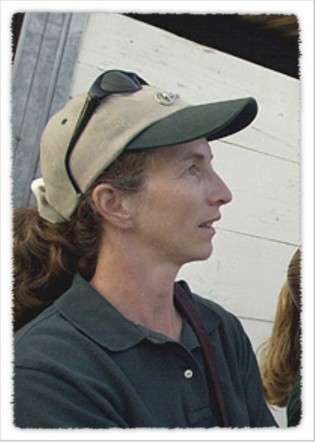 the visual aids used in the classes. Ms. Miller got her B.S. degree in Animal Science from the University of Kentucky and did post-graduate work at the University of Minnesota. She has been a certified OSHA Hazwoper (hazardous materials) trainer since 1998 and a certified agri-terrorism trainer since 2005. She has been involved in the Thoroughbred industry for two decades as a farrier, breeder, breeding farm manager and custom fitter for sales among other activities . An accomplished artist, Ms. Miller creates illustrations for handouts and produces the extensive power point visual aids that accompany each course. As part of the curriculum development team Miller assists with development of subject matter and compilation of handouts. As national program coordinator, Miller is available to help local coordinators plan for and successfully implement Groom Elite and other Elite Program classes.