Welcome to the Elite Program
Mission Statement:
"To provide horsemen an opportunity for professional and personal growth, by increasing their understanding of the horse with which they work and enhancing their professional skills
Questions or to receive more information about Groom Elite classes, EMAIL US HERE.
2016 Remington Park Trainers' Exam Prep Class
August 15-17. $299 if registered by July 28.
July 2016 will see Dr. Mac at Isothermal Community College, Wateree Correctional, HBPA Summer Convention in Vancouver and presenting a paper at Corrections Education Association International Convention in Long Beach, CA July 31- August 4.
August 2016 starts in Long Beach, followed by Dr. Mac presenting his popular conformation discussion at the TOBA Conformation Clinic in Saratoga August 8-9 and then to Oklahoma City for the Trainers Exam PRep Class.

Class outline and registration form are available HERE

For General Information about this or other Trainers' Exam Prep Classes, CLICK HERE


You can help us improve lives of humans and horses!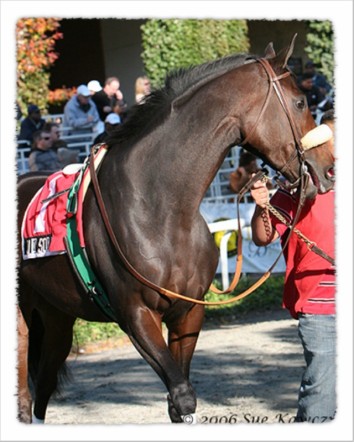 The Elite Program suports efforts to improve the welfare and safety of all horses with emphasis on racehorses, active and retired. Training a groom to recognize early warning signs of colic or subtle indications of an impending injury provides a direct benefit to those horses by enabling treatment that prevents more serious and even life threatening illness or injury.
CLICK HERE
to donate now.

All horses, especially racehorses, are at risk of injury and health problems. In addition to the pressures of daily confinement, racehorses' legs are subjected to the pounding of speed work and their general health is challenged by exposure to large numbers of horses from many different locations. Because they spend more time with a racehorse than any other equine professional, knowledgeable grooms are .....
READ MORE