Welcome to the Elite Program
Mission Statement:
"To provide horsemen an opportunity for professional and personal growth, by increasing their understanding of the horse with which they work and enhancing their professional skills."





Questions or to receive more information about Groom Elite classes, EMAIL US HERE.

16th Annual Lone Star Park Trainers' Exam Prep Class scheduled for March 30 - April 1
Now that the politics has settled and the Texas Racing Commission is funded as it should be, our 16th Trainers Exam Prep Class is scheduled for March 30-April 1, 2016 at Lone Star Park in Grand Prairie. This class reached its enrollment limit in 2015 and as of March 13 five spots are already filled. So, to guarantee your spot register as soon as possible.

Class outline and registration form are available HERE

For General Information about this or other Trainers' Exam Prep Classes, CLICK HERE


You can help us improve lives of humans and horses!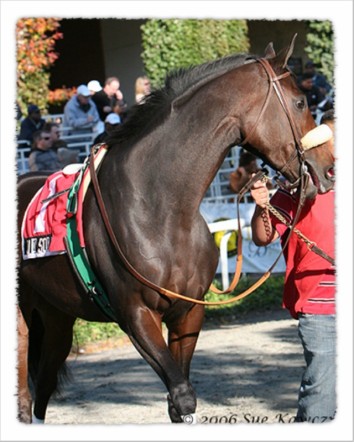 The Elite Program suports efforts to improve the welfare and safety of all horses with emphasis on racehorses, active and retired. Training a groom to recognize early warning signs of colic or subtle indications of an impending injury provides a direct benefit to those horses by enabling treatment that prevents more serious and even life threatening illness or injury.
CLICK HERE
to donate now.

All horses, especially racehorses, are at risk of injury and health problems. In addition to the pressures of daily confinement, racehorses' legs are subjected to the pounding of speed work and their general health is challenged by exposure to large numbers of horses from many different locations. Because they spend more time with a racehorse than any other equine professional, knowledgeable grooms are .....
READ MORE