Welcome to the Elite Program
Mission Statement:
"To provide horsemen an opportunity for professional and personal growth, by increasing their understanding of the horse with which they work and enhancing their professional skills
Questions or to receive more information about Groom Elite classes, EMAIL US HERE.
HBPA Convention - March 8-11, Las Vegas
17th Trainers' Exam Prep Class - Lone Star Park, Grand Prairie, Texas April 5-6-7 CLICK HERE for more information and to register.
Basic Grooming 099 - Magdalena Farm, Lexington, Kentucky - April 17-21

CLICK HERE for more information and to register
CLICK HERE to go directly to registration form

(Only $99 for 4 days of learning and one day of evaluation and job placement help. Limited to 20 so sign up early.)
Dr. Mac will be in North Carolina at Isothermal Community College March 15-16 and in Richmond, Virginia (James River Work Center) March 20-22.

For General Information about Trainers' Exam Prep Classes, CLICK HERE




You can help us improve lives of humans and horses

!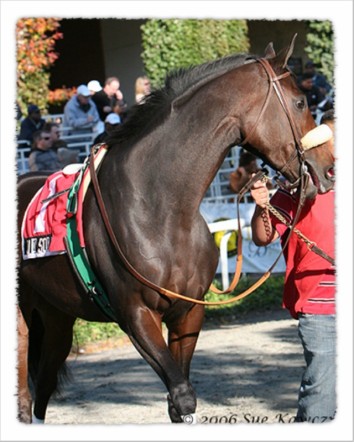 The Elite Program suports efforts to improve the welfare and safety of all horses with emphasis on racehorses, active and retired. Training a groom to recognize early warning signs of colic or subtle indications of an impending injury provides a direct benefit to those horses by enabling treatment that prevents more serious and even life threatening illness or injury.
CLICK HERE
to donate now.

All horses, especially racehorses, are at risk of injury and health problems. In addition to the pressures of daily confinement, racehorses' legs are subjected to the pounding of speed work and their general health is challenged by exposure to large numbers of horses from many different locations. Because they spend more time with a racehorse than any other equine professional, knowledgeable grooms are .....
READ MORE