Welcome to the Elite Program
Mission Statement:
"To provide horsemen an opportunity for professional and personal growth, by increasing their understanding of the horse with which they work and enhancing their professional skills."
Questions or to receive more information about Groom Elite classes, EMAIL US HERE.
June 18, 2017 update
Trainers' Exam Prep Classes
Lexington, Kentucky - June 28-30 is sold out. A waiting list is available.
CLICK HERE for more information and to register.
Remington Park, Oklahoma City August 16-18.
Click here for more information and to register
Owner Groom Elite 99-101, Santa Anita, Arcadia. CA July 10-14
A special presentation of Groom Elite materials for owners and those considering owning a racehorse or acquiring a racehorse that has concluded its racing career and is embarking on its next opportunity. This class will be followed by Owner Groom Elite 101-201 September 25-29 taking owners through the advanced class that discusses injuries, therapy and horse care principles based on most recent research and information. (Attendees of Session I have priority for seat in Session II.) Eleven signed up as of June 18, so only 9 spots remain. (Class size limited to 20)
Click here for more information and to register for this unique class.
For General Information about Trainers' Exam Prep Classes, CLICK HERE

You can help us improve lives of humans and horses!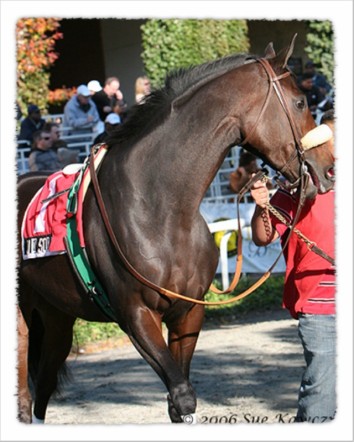 The Elite Program suports efforts to improve the welfare and safety of all horses with emphasis on racehorses, active and retired. Training a groom to recognize early warning signs of colic or subtle indications of an impending injury provides a direct benefit to those horses by enabling treatment that prevents more serious and even life threatening illness or injury.

CLICK HERE to donate now.

All horses, especially racehorses, are at risk of injury and health problems. In addition to the pressures of daily confinement, racehorses' legs are subjected to the pounding of speed work and their general health is challenged by exposure to large numbers of horses from many different locations.
more..
...