Partners
Without our partners we would be unable to bring the high-quality education to the workers of the horse industry. These organizations, corporations and individuals bring a wealth of talent, resources and materials that make this program possible.
We invite you to learn more about our valued partners.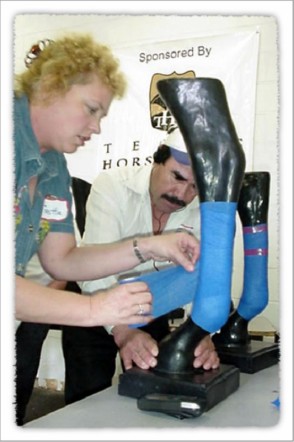 Grooms practicing bandaging skills with 3M™ supplied Vetrap™ bandaging tape.